WHERE PROCUREMENT MEETS POSSIBILITY
Port NOLA's goal is to engage local and small businesses and promote awareness of the bid opportunities with the Port while driving global commerce through our gateway.
For the benefit of our customers and in support of Port NOLA's mission and goals, our team is dedicated to providing and managing the most effective and efficient procurement processes and procedures for the acquisition of quality goods and services.
Our Procurement Services Team is dedicated to supporting buyers and users with the best procurement, negotiation, financial and informational resources, as well as providing qualified suppliers/service providers and vendors with open and fair access to contracting opportunities.

Welcome to Port NOLA's Procurement Services system. We have redeveloped our system to better allow you to view current and upcoming bidding opportunities. Users must register and create an account to see complete project specifications and details. If you are just browsing and do not wish to register, you will only be able to see limited information about open solicitations. In addition to gaining full access to current project specifications, we strongly encourage users to register using the form below to receive notifications regarding new opportunities that become available at Port NOLA.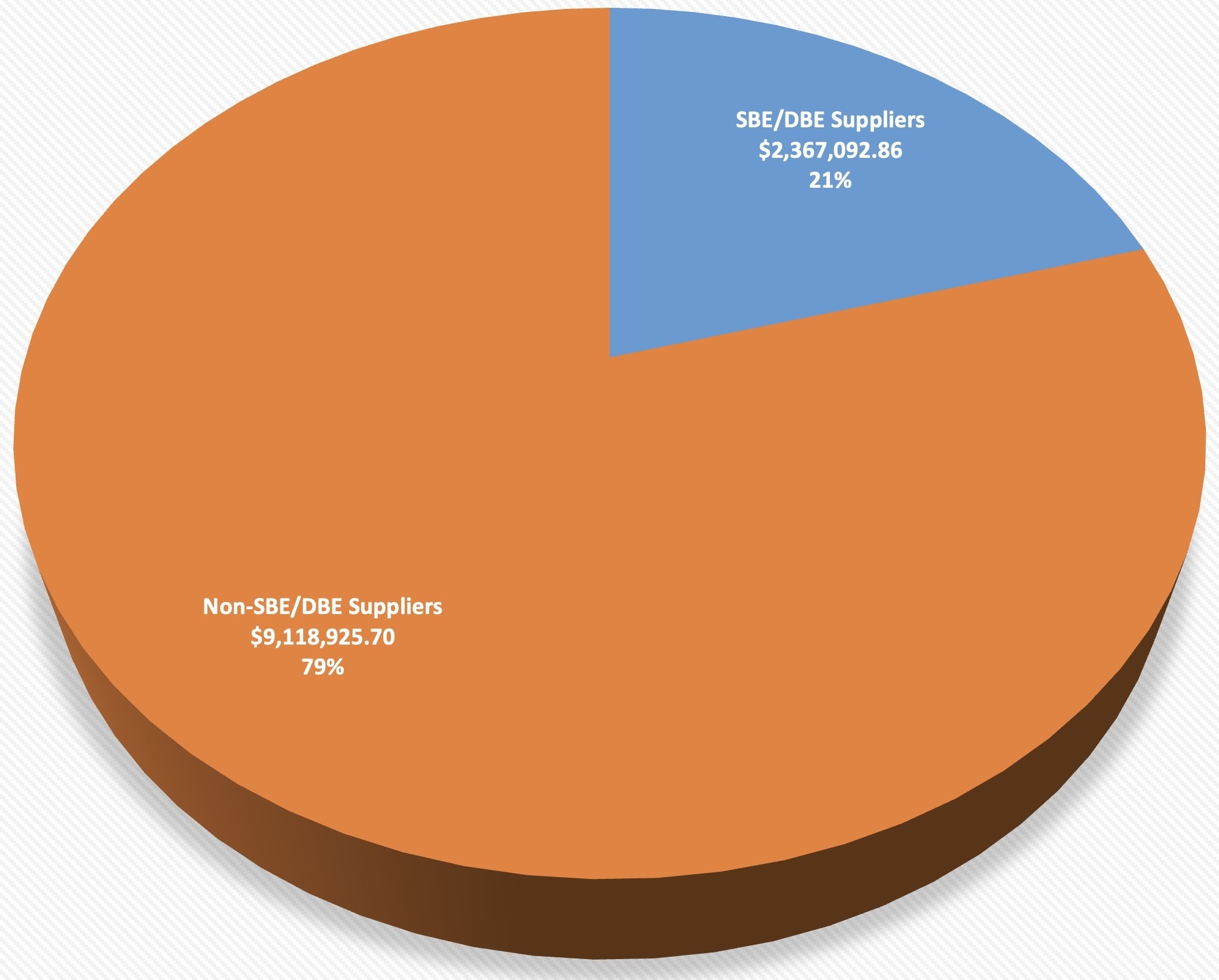 SBE/DBE Spend of all Purchase Orders
2367092
Second Quarter Fiscal Year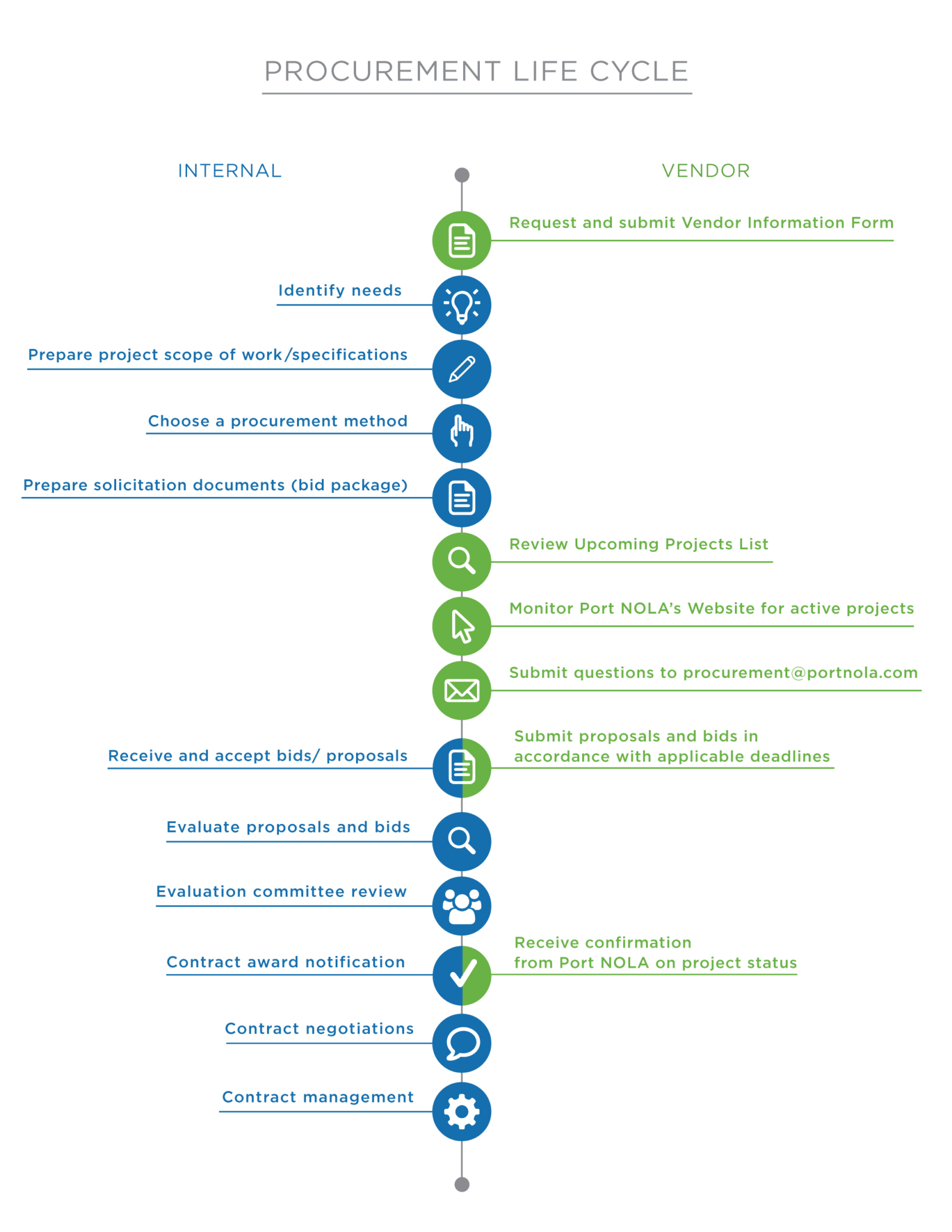 Register to Join Our Vendor Database