HARBOR POLICE RECRUITMENT WEBINAR

Have you considered a career in law enforcement? Below is a recording of our HPD Recruitment Info Webinar held on January 28, 2022.
The session features HPD leadership and provides an overview of HPD's role and employment opportunities.
For information on current Harbor Police vacancies, click here.

To watch Port NOLA's Harbor Police Recruitment Webinar, click below: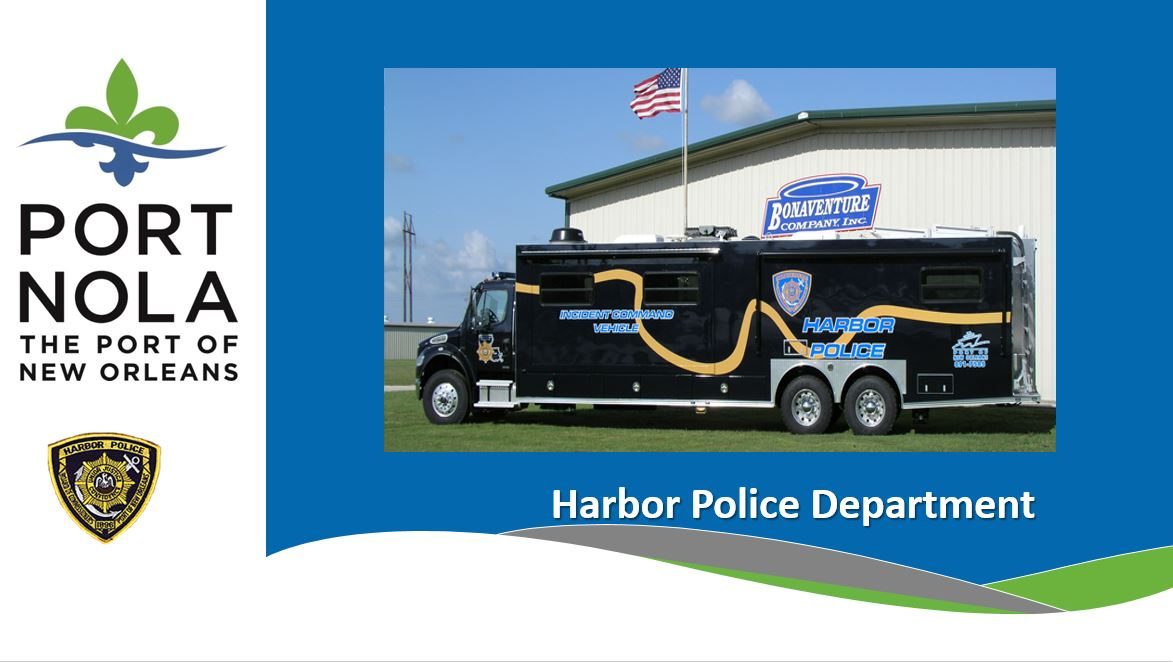 "DRIVE YOUR FUTURE" CDL GRANT PROGRAM
Are you or someone you know interested in a career in truck driving? The Louisiana Workforce Commission (LWC) offers a truck driver training grant.
The "Drive Your Future" program will pay for qualifying students to attend certain accredited truck driving schools and earn their Commercial Driver's License.
LWC is partnering with Diesel Driving Academy, Coastal Driving Academy and South Louisiana Community College to train drivers. People interested in the training and a career in truck driving can contact the Louisiana Workforce Commission.
A FORCE IN WORKFORCE DEVELOPMENT

The Port of New Orleans contributes significantly to two of the State's largest economic engines. To ensure that residents in our jurisdiction can access the jobs generated by the maritime and hospitality industries, Port NOLA is developing a workforce development program.
We are working collaboratively with our tenants, related industry businesses, educational institutions, economic development partners, elected officials and others to help connect job providers with job seekers. We are also working with local technical schools, community colleges and four-year colleges and universities to help ensure training opportunities match job needs.
Some of our education partners include:
Junior Achievement of Greater New Orleans